Do you own Samsung Home appliances? We know you are proud owning them. But to maintain them in the best condition you need the very best servicing partner. We, Cyborg Services are leading electronics appliance maintenance and repair company in Kolkata specializing in dealing with Samsung appliances. When it comes to consumer electronics Samsung is undoubtedly a world leader. They offer a wide range of home appliance products which are extremely sophisticated and require best expertise to handle them. This is why we have the best technical team in business that is extremely competent to deal with any servicing requirement for any of your Samsung Home appliance product. So be it Samsung LED TV, Refrigerators, AC machines, Washing machines or microwave ovens, we are the best in Kolkata to repair and maintain them.
Why Cyborg services for repairing and maintaining Samsung home appliances?
While repairing and maintaining world class brands like Samsung not all are capable enough to deal with the cutting edge technology used. We are extremely particular about our repairing and maintenance standards. This is why we employ only the most skilled service engineers. Thus you can trust the quality of the repairing and maintenance standards of services we offer for your Samsung home appliances.
Why Trust Us?
We offer genuine Samsung  spare parts which ensures longer durability
We have a transparent billing system for servicing of all home appliances
You can get on the spot solution for any of Samsung electronics products you may be having  in the home appliance category
We offer service warranty for the servicing of all home appliances.
The servicing that we do for Samsung branded products are all very affordable along with all other major consumer electronics brands
We have extensive working hours from 9 AM to 7 PM for all 7 days a week for any of the Samsung home electronics product you may own.
We have a strong team of competent service engineers who can deal with any problem you may be having for your Samsung electronics home appliance.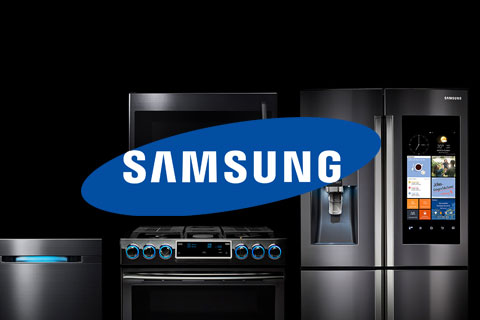 So if you are based in Kolkata and own Samsung Home Appliances then you must avail the servicing and maintenance of them from Cyborg Services.