We live in the Digital Age. Almost all our digital devices across all fields occupy a role of prime importance in our lives. However, amongst all, our Laptop is perhaps the most important device. This is what you might be using for most of your work. It most likely that this one device of yours take cares of everything. This may range from your work, banking, shopping entertainment or even socialize online. 
It is true that nowadays much of the social media engagement is done through mobile devices, but a Laptop takes care of many things as well. So in case due to some reason they are down for some problem, your entire life may come to a standstill. We are sure that you would want to have peak performance for your laptops at all times and in case there is a breakdown, you would want prompt repairing services to take care of all promptly and effectively. It is in line with this important need of yours that we offer Laptop repairing & servicing at Cyborg Services. Out of the common problems you may be facing with your laptop, the one which is perhaps a very common one is the "Beep issue". Let us first understand why this happens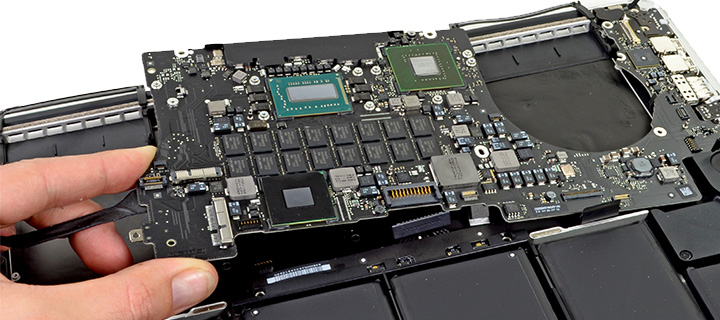 Why does The Beep Issue happen?
Before you get the problem resolved, you need to identify the root cause of the problem. You may sometimes note that whenever you are start up your laptop a beeping sound is there in the background. It may happen due to various reasons. Some of them are as follows:
It might be caused because of the failure of the system board 

A ROM error may also be the probable cause for the beep sound

Amongst some of the reasons, it might also happen because of a memory slot failure

CMOS battery failure is also a general cause for the same. 

It may sometimes happen as a result of the video card or chip failure

The problem could also be due to  the processor failure

LCD failure is another cause why this beeping sound happens. 
Along with the list of reasons mentioned above, there could be other causes as well. This may also be because of the simple reason wherein the Spacebar of your may not be working. It could happen because there is a stuck key on the keyboard of your laptop computer. It is possible that dust might have gathered inside the buttons of the keys which makes it stick and thus the sound. 
If this is the reason then clean the dust needs to be cleaned with the help of cotton balls or anything else that you usually use. This is perhaps the one problem which you can resolve on your own. But in case the beep sound happens due to the reasons mentioned above then you need to take the help of a top Laptop repairing and maintenance service provider in Kolkata. So in case you are facing any type of Laptop related problems, please get in touch with us at Cyborg Services.