Mixer grinder is something one cannot live without. It is one of the most important item in the kitchen. From grinding red chillies to blending chilled fruit shakes, mixer grinder does everything for us to satiate our taste buds, and once you start benefitting from it, you literally cannot afford to adjust without it. And if it stops working due to any unforeseen circumstances there is a panic attack because finding the right mixer grinder repair service in Kolkata is really worrisome. From fixing jammed, stuck blades to burnt motors, Cyborg Services is here to cater to all your requirements related to Mixer Grinder Repairing Services in Kolkata.
Cyborg Services is one of the best company in Kolkata for AC, Fridge, Laptop, Air cooler repairing. We have experienced and certified engineers who are excellent in repairing service of any kind of Mixer Grinder problems. So now all your worries about finding the best Mixer Grinder service center in Kolkata will be solved because Cyborg Services is here to take care of your Mixer Grinder with the best possible care.
Mixer Grinder Parts We Repair
Mixer grinder motor
Servicing of blade
Repairing of pulley
Dead or stand by machine
Mixer Grinder Parts We Provide
AC
Cord
Switch
Blade
Tab
Pulley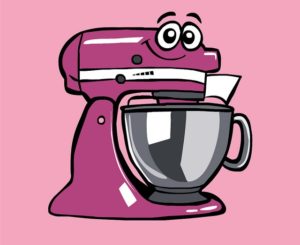 Mixer Grinder Brands We Support
Sumeet
Bajaj
Philips
Jaipan
Morphy Richards
Prestige
What Makes us the best Mixer Grinder Repairing Service provider in Kolkata?
At Cyborg Services we aim to provide the best mixer grinder repair service to all our customers. Our rates are standard and decent for every service that we provide. We at Cyborg Services provide One Stop Solution for all your appliance services needs. Helping our clients have a happy experience with home appliance service solutions!
Our USP
1-6 months service warranty
Pick-up and delivery facility
On spot repairing
Long physical support from 9 a.m-6 p.m
Telephonic support from 6 p.m-10 p.m
Open 7 days in a week
Furthermore we are happy to inform you that we also provide Annual Maintenance Contract (AMC) for your Mixer Grinde. So no more worries, Contact Cyborg Services today for Mixer Grinder Repairing to resolve your Mixer Grinder issues.