Cyborg services brings for you the best repairing and maintenance services of all your home appliances including your induction heater. You may love cooking and we can well understand how frustrating it must be if you suddenly find that your induction cooker is not functioning. Besides repairing of induction heaters is a service which is often difficult to get. It is in accordance with this rare need of yours that we provide the best induction cooker repairing services in Kolkata. We have been in the business of repairing of all home appliances since long. It is this rich experience we have that provides us the extra edge and enables us to deliver the best.
Type of services we provide
Induction cookers are kitchen appliance which runs on high power. Thus they often are prone to damage. You therefore need good quality repairing services. Starting from repairing and maintenance to replacement of damaged parts we offer a comprehensive induction cooker repairing and maintenance services.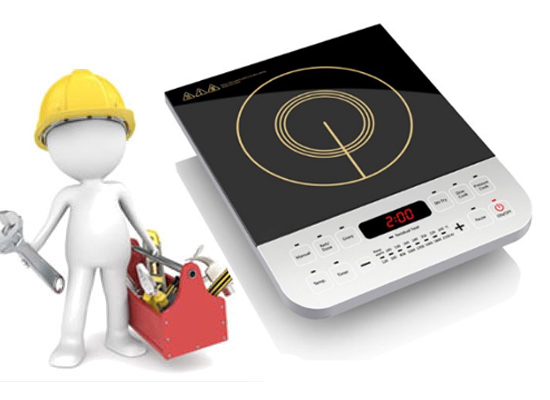 Why Cyborg Services for repairing and maintenance of you inductions heater? 
We have the best team of technicians who are capable to provide complete repairing and maintenance needs of your induction heaters
At Cyborg Services we supply genuine spare parts which ensure higher durability
All our services are very accessible as we operate on all the seven days of the week.
Our services are all very affordable and our billing is very transparent.
We provide repairing and maintenance services for all models and brands of induction cookers which include Philips, Bajaj, Khaitan, Usha, Jaipan, etc.
To avail the best repairing and maintenance services in Kolkata at most affordable rates please Contact us!