Your camera is a precious tool for capturing the precious moments of your life and nothing is more frustrating when it suddenly stops working. Though most of the time the solution can be a simple fix like doing a factory reset or charging the battery fully, sometimes the problems arise due to some physical hardware defects. If you are stuck with a faulty camera that just doesn't seem to work then you are at the right place. We at Cyborg Services – a leading camera repair service center in Kolkata for all brands like Canon, Nikon, Kodak, Samsung etc for all your camera related problems.
We can fix all Camera Problem including issues like not powering on, not recording photos, LCD is blank or blurry, poor image quality, abnormal colour contrast, zoom lens not working, faulty sensor, broken hinges or battery cover, scratched or cracked LCD cover. We can even fix it if it is dead or stuck in standby mode.
Popular Brand of Camera Repairing Done at Cyborg Services..
➥ Canon Camera
➥ Nikon Camera
➥ Samsung Camera
➥ Olympus Camera
➥ Sony Camera
➥ Kodak Camera
➥ Fujifilm Camera
➥ Panasonic Camera
➥ Philips Camera
➥ Pentax Camera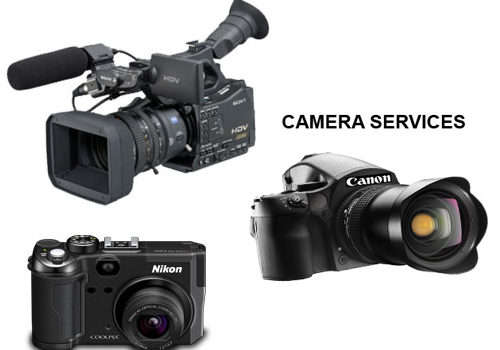 What Makes us the best Camera Repair Shop in Kolkata?
Cyborg Services Understand the value of customers hence our camera repairing charges are affordable and fix problems in the shortest time possible. We value our customer and provide complete security and peace of mind. This makes us the best camera repairing center in Kolkata. Give us a try. Book us right now to experience the difference in our quality of service.
Camera Repair Solutions we provide at Cyborg Services
☛ Fix software related problems in digital or DSLR camera and handy cams.
☛ Fix hardware damage caused to digital or DSLR camera and handy cam.
Camera Parts we provide at Cyborg Services
☛ Circuit Board.
☛ Screen.
☛ CCD Sensors.
☛ Battery Cover.
☛ Buttons.