The demand for security and surveillance equipment is on the rise in India in all the verticals, security has become a prime concern of everyone. The Indian market for network cameras is growing at a rapid pace small and medium businesses and even homeowners are looking at surveillance technologies as a prime necessity. But just as the need of CCTV camera is on the rise, so is the unavailability of good CCTV camera repairing services is increasing. If you want to get a CCTV camera repaired for any issues, you have to go on a mad hunt and still not find a CCTV camera repairing service center! So we at Cyborg Services decided to take the huge load on us. We deliver quality CCTV camera repairing service to everyone.  Any & every repairing service is completed with a first priority of accuracy and customer satisfaction. And all in a reliable turnaround time!
CCTV camera brands we support
We support every brands available in the indian market.
Furthermore we are happy to inform you that we also provide Annual Maintenance Contract (AMC) for your CCTV Camera. So no more worries, Contact Cyborg Services today for CCTV Camera Repairing service and resolve your CCTV Camera issues.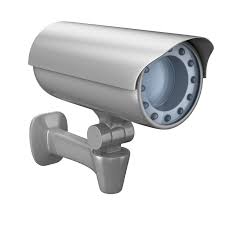 What makes us the best CCTV camera repairing shop in Kolkata?
Our motto is to serve people and see their smiles once again. At Cyborg Services we believe that providing quality service to our customers will help them to stay happy and feel like there is someone who can take care of all electrical repairing needs. Our service rates are affordable for every electrical repairing service in Kolkata. We at Cyborg Services provide One Stop Solution for all your appliance services needs. We are here to help our clients have a beautiful experience with home appliance service solutions in Kolkata, so why wait more? Contact Cyborg Services for the best CCTV Camera repairing service in Kolkata.
CCTV camera parts we repair
We install and assemble machine with any configuration.
CCTV camera parts we provide
Camera,
DVR box,
Hdd,
Wire connector,
Led T V.
Our USP
Warranty on services provided
Pick-up and delivery facility
On spot repairing
Physical support from 9 a.m-6 p.m
Telephonic support from 6 p.m-10 p.m
Open 7 days in a week