Washing machines are one of the most important home appliances for almost any household. They take the have load of washing and cleaning all our clothes. In case there is a breakdown, it would put us in great inconvenience. This is why they need to be maintained properly. The following are some of the simple tips you must follow to ensure that your washing machine functions smoothly over a long period of time:
You must use the detergent made for high-efficiency (HE) machines. You must also use the minimum amount. You need to take note that more is not necessarily better. It is seen that regular detergents produce much more suds, and over time, can build up a film on the drum and hoses that become a breeding ground for mold, and may even 
Damage the washing machines. So use the right detergent which does the effective cleaning but produces minimum suds.
You need to check your washing machine's water hoses for signs of wear or weakness a few times each year. If you find any cracks or blistering, they must be replaced. Any damage could cause a leak or burst – and extremely expensive flood damage in your home.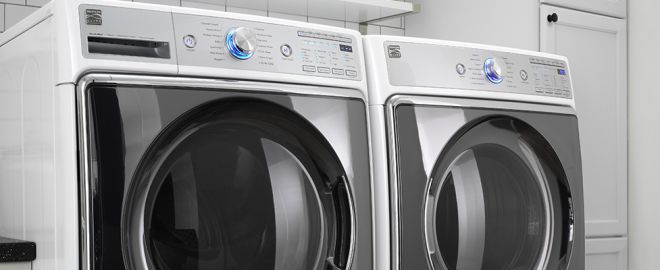 There is great need for following the owner's manual's instructions for appropriate loading sizes. It must be noted that oversized loads will throw the machine off balance and could lead to several problems.
Clean the inside once monthly
It is quite common for detergent residue to build up inside of washing machine tubs. There is a need for using a cleaner once per month to keep high-efficiency washing machines. This will also free the washing machine from odor-causing residue.
It is very necessary to ensure that the spin speed you select is appropriate for the load you are washing. This is to say that higher spin speeds may mean drier clothes prior to putting them in the dryer. It also means extra wear and tear on the machine's inner parts, potentially shortening its lifespan.
Leaving the Washing machine door open
It is important that when not in use, leave the door of the washer jar open, to improve air circulation inside the machine and to prevent the buildup of mold and mildew. This will keep the washing machine fresh at all times.
In conclusion, we hope the tips provided above will help in the smooth functioning of your washing machine maintenance.