Summer is here. The summer ahead is likely to very hot this year too. With the rising temperatures and unbearable humidity in Kolkata, an AC machine has almost become a necessity for all. However, in case, you have one you must have the same serviced regularly so that it can function properly. Besides proper AC repairing or maintenance could also prevent excessively high electricity bills. We at Cyborg Services through this blog will try to make you aware of simple steps to keep your AC healthy.
Simple steps for AC Maintenance
Regularly cleaning or replacing the filters of your AC machine will ensure much better functioning. It is seen that clogged, dirty filters block normal airflow and reduce a system's efficiency significantly. Thus with normal air flow obstructed, air that bypasses the filter may carry dirt directly into the evaporator coil. This will impair the coil's heat-absorbing capacity. 
The AC Coils need to be cleaned also for better cooling. The dirt once cleared from the AC coils helps in better absorption of heat inside it. This ensures better cooling. So apart from the cleaning the AC filters you also must arrange to clean the AC coils as well. Apart from this, you must also minimize dirt and debris near the condenser unit.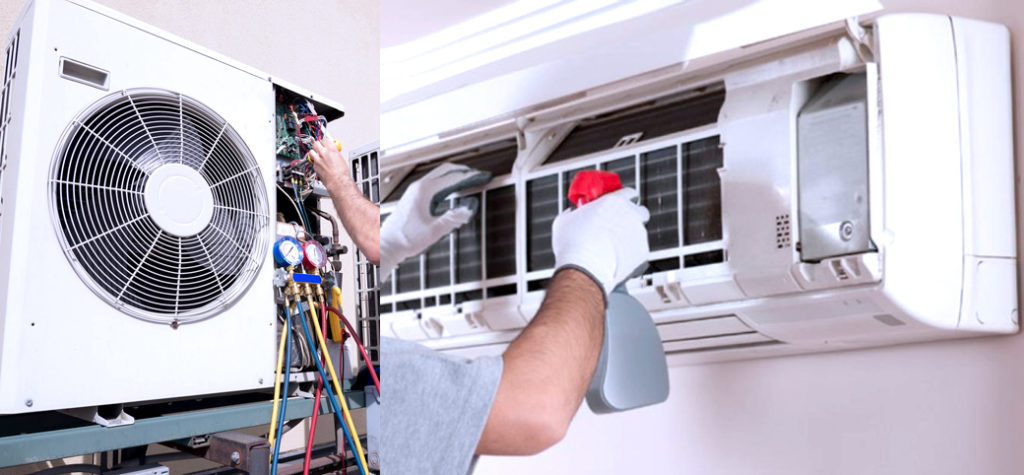 Window Seals for Room ACs
At the beginning of each cooling season, you should inspect the seal between the air conditioner and the window frame. This is to ensure it makes contact with the unit's metal case. Moisture can damage this seal, allowing cool air to escape from your room. 
You must also turn the power off to your AC unit, and check the fan mounted on the top of the outside condenser unit. This you must do to make sure it is still in good condition. Replace the fan blades if there are any cracks or chips visible in one or more of the blades.
You must hire a professional 
In order to ensure better efficiency for your AC machine, it is best to hire a professional AC repairing technician who at regular intervals would do the maintenance needed. This will ensure that you have better cooling and also help you save on your electricity bills. 
To conclude we can say that with the summer just beginning now in Kolkata, you must take steps for proper AC maintenance and servicing. We hope that the tips provided above will help you do the same. In case you are looking for the best AC maintenance Services in Kolkata then Cyborg Services is one of the best in the field. Apart from AC maintenance, we provide other services like washing machine, fridge, TV, audio system repair service etc in Kolkata. Visit our site to know about all of our services.