With growing technology Computer and Laptop's are now a very important part of our daily life. We are using computers for over 14 hours a day normally, as the use has increased of laptop and computers problems related to electronic devices has also increased. Monitor or Screen is a device which gets effected very fast due to constant use of computers. Looking for Computer Monitor Repair shop in Kolkata? Well you don't have to fret anymore because you have finally found Cyborg Services. We have have expert technicians for monitor repair now. Experience quick and quality service that is within your budget.
We can fix any kind of problems related to computer monitors including no light, no display, distorted image, screen flickering, bluish, greenish or purple tint etc. We can fix it even if it is dead or stuck in standby mode.
Popular Brand of Monitor Repair done for Cyborg Services
➥ Dell Monitor.
➥ Samsung Monitor.
➥ LG Monitor.
➥ HP Monitor.
➥ Lenovo Monitor.
➥ ASUS Monitor.
➥ BENQ Monitor.
➥ AOC Monitor.
➥ Acer Monitor.
➥ ViewSonic Monitor.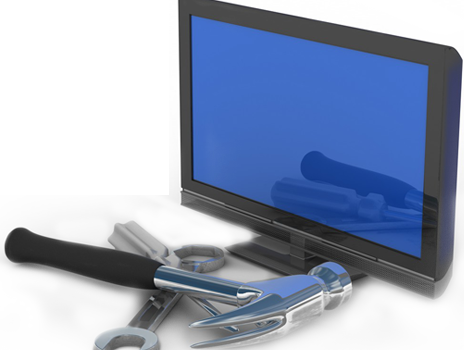 What Makes us the best Monitor Repair Shop in Kolkata?
Unlike other small time local monitor repair shops that solve the problem temporarily we find a permanent solution to your monitor issues. We can do so because we are the best monitor repairing center in Kolkata. The best thing is your monitor will be at safe hand with our skilled technicians with years of experience. Being a customer based company, we ensure to get the job done because we care about our consumers. And now that you have found us you too can experience our services at unbeatable prices.
Monitor Repair Solution we provide at Cyborg Services..
☛ Monitor Power supply repair.
☛ Monitor Main PCB repair.
☛ Monitor PC connector repairing.
☛ Monitor Adapter repairing.
☛ Monitor Panel Repairing.
Monitor Parts we provide at Cyborg Services..
☛ Monitor Power Cord.
☛ Monitor Adapter.