Out of all the home appliances, your refrigerator is perhaps one of the most important of them all. It helps you store food be it fruits, vegetables, cooked food or other eatables and keep them fresh. Any breakdown in your fridge could mean big trouble. Thus it important that proper maintenance and repairing of this all important home appliance is done. In this blog we will make you aware of some simple Refrigerator Maintenance tips which could ensure longer durability for your refrigerator.
What you must do about your Refrigerator Maintenance?
Check internal temperature of your refrigerator
In order to ensure that your refrigerator is working fine one of the best indicators is its interval temperature. Ideally this should be between 37 to 40 degrees Fahrenheit. If you are able to detect any significant variations in temperature, it may be an early indication of an impending problem. Attending to it early would provide you respite from any major repairing and maintenance work. So you must ensure the same at regular intervals.
Checking the door seals
If the door seals of your fridge get loose cool air from within from seep away, Thus the internal temperature of your refrigerator would rise. The wastage of valuable energy would mean the fridge would have to work harder to maintain the cool temperature within. This would not only mean higher power consumption but also would affect the durability of the machine. Thus always ensure that the door seal of your fridge is tight. You may clean it from time to time to ensure it.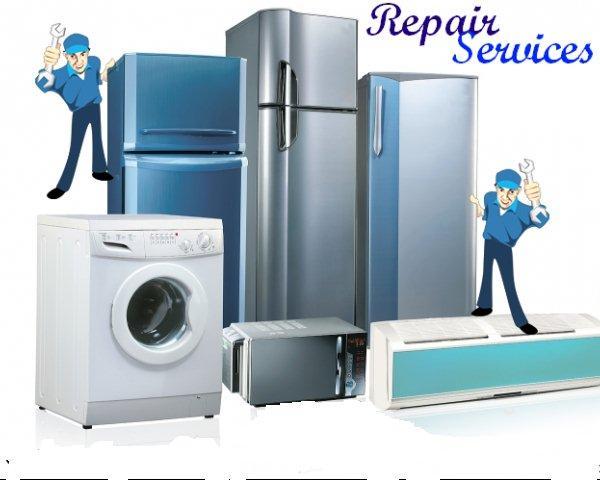 Have your fridge filled up at all times
Refrigerators need "thermal mass" to maintain low temperatures inside. Cool food and drinks aid the fridge to absorb warm air which enters the fridge once it opened. Thus by keeping your refrigerator filled with food and drinks it will help in better maintenance of internal temperature.
Be prepared when power goes out.
Owing to various reasons for power loss you need to be prepared. Your unopened refrigerator will keep your food safe for four hours. The freezer on the other hand will maintain its temperature for 48 hours if full and for 24 hours if it is half full. So whenever there is a power cut, you need to keep note of the same.
It is important to keep the coils clean
One of the most important factor under Refrigerator Maintenance is the Coil. There is a possibility that dust and dirt would get accumulated on the coils of the condenser of your fridge. Once this happens your refrigerator would not be able to function efficiently. Thus in order to ensure efficient functioning of your refrigerator you must ensure that the coils are clean. In order to prevent any damage to the condenser it is best to avail the services done by an expert mechanic who is trained in handling refrigerator repairing.
In conclusion we hope that by following the tips mentioned above your refrigerator should work efficiently over longer periods of time. It is best to ensure regular maintenance of your fridge to prevent any serious of it. If you are based in Kolkata then you can get in touch with us at Cyborg Services. We are one of the leading refrigerator repairing centers in Kolkata. For further details for fridge repairing or any king of repairing and maintenance of your home appliances visit our website